January 2020
What do you do if you want a fast recumbent trike but live in the hills? Probably something like this customer did with his brand-new Ice VTX.
The VTX is already one of the fastest trikes out there, so how do you take it to the next level for the hills around Pittsburgh, PA? Add Absolute Black oval rings in a 48/32 combo and mate that to an eleven speed 11-42 rear cassette. That gives a gear inch range of 117.8 to 20.6 and in high gear at a 90 rpm cadence the trike should be moving at 31.5 mph!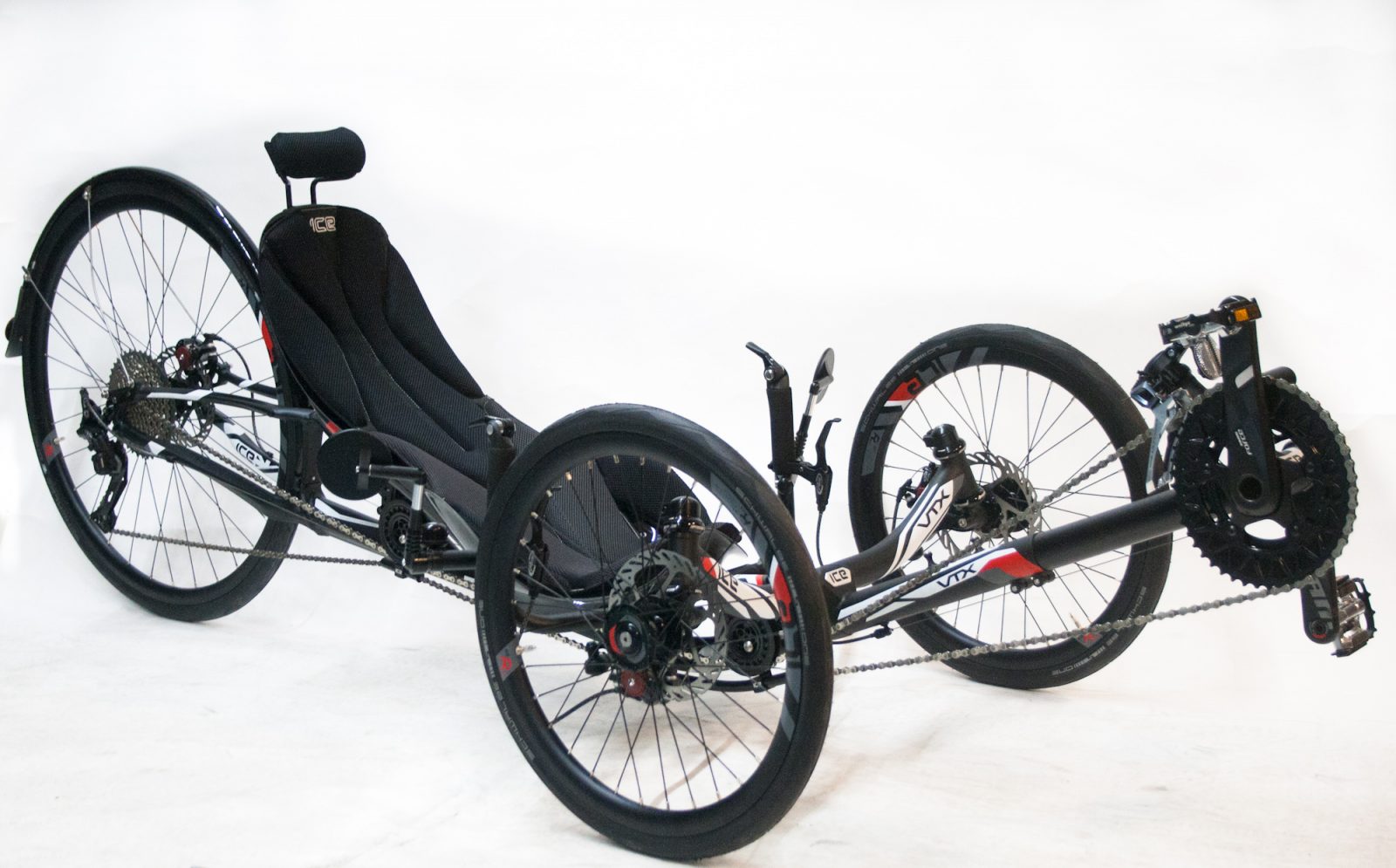 Sounds great, right? But there were a few catches. The Shimano Ultegra rear derailleur didn't have the capacity to handle a 11-42 cassette. A Shimano XT mtb rear derailleur that CAN handle it isn't compatible with the 11-speed road bike bar end shifters. Fortunately, Wolftooth Components makes a gizmo called the Tanpan which allows Shimano road shifters to pull the correct amount of cable for proper shifting with Shimano mountain bike derailleurs. It was a little fiddly installing the Tanpan but once I routed the shift wire correctly and found a phillips head screwdriver small enough to fit the microscopic fixing screw, I was in business. It shifts smoothly in both directions and has a tension adjuster built in to help fine tune the shifting.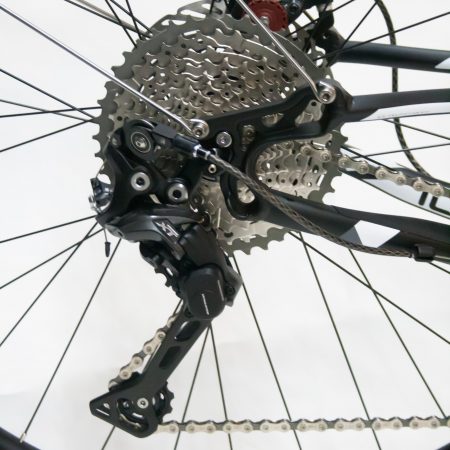 The other potential hang up turned out to be a pleasant surprise. The customer is a big fan of oval shaped chainrings. He feels they smooth out his pedal stroke and let him apply power to the pedals more efficiently. I've always given the versions I've worked on (Biopace, Rotor) a less than enthusiastic welcome when people brought them to the shop.
Because of the oval shape, adjusting the height of the front derailleur to accommodate the high and low spots in the chainrings made for lousy front shifting. Absolute Black did something right because these shifted just as well as any round rings I've used. They also look cool with lots of detail work done to the rings to make them shift well but also to catch the eye.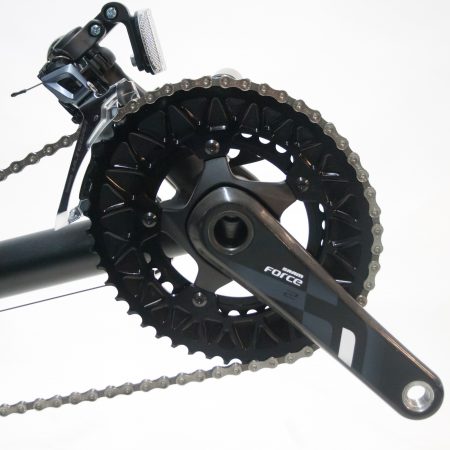 Something important that must be considered with recumbents is the relative position of the cranks and rider vs a road bike. The rings were designed with the body position of a road bike in mind. They have an indicator marking to let you know in what orientation the rings should be assembled to the crank arms. However, they were thinking the rider was going to be sitting above the pedals, pushing down.
On a recumbent tadpole trike or short wheelbase two-wheeler, the rider is sitting behind the pedals and pushing forward. To correct for the difference, I rotated the rings 90 degrees FORWARD to better match how we apply power to the cranks when riding recumbents.
I'm really happy with the changes we made to the trike. The pedal feel is very smooth, and the shifting is spot-on. This should make for a fast trike that can climb with the best of them. Now we just need to see how the "motor" holds up…
---