Remember the 2020 bike, trike and toilet paper shortages? Well, stores have toilet paper but the entire bike industry is still playing catchup.
In anticipation of short supplies, we ordered way more recumbent trikes over the winter than ever before. Our showroom is full – and we have 200 more recumbents on order. These orders will be arriving all summer, some next week, some not till September. Our selection may vary month to month but we should always have dozens of trikes available for you to try and buy.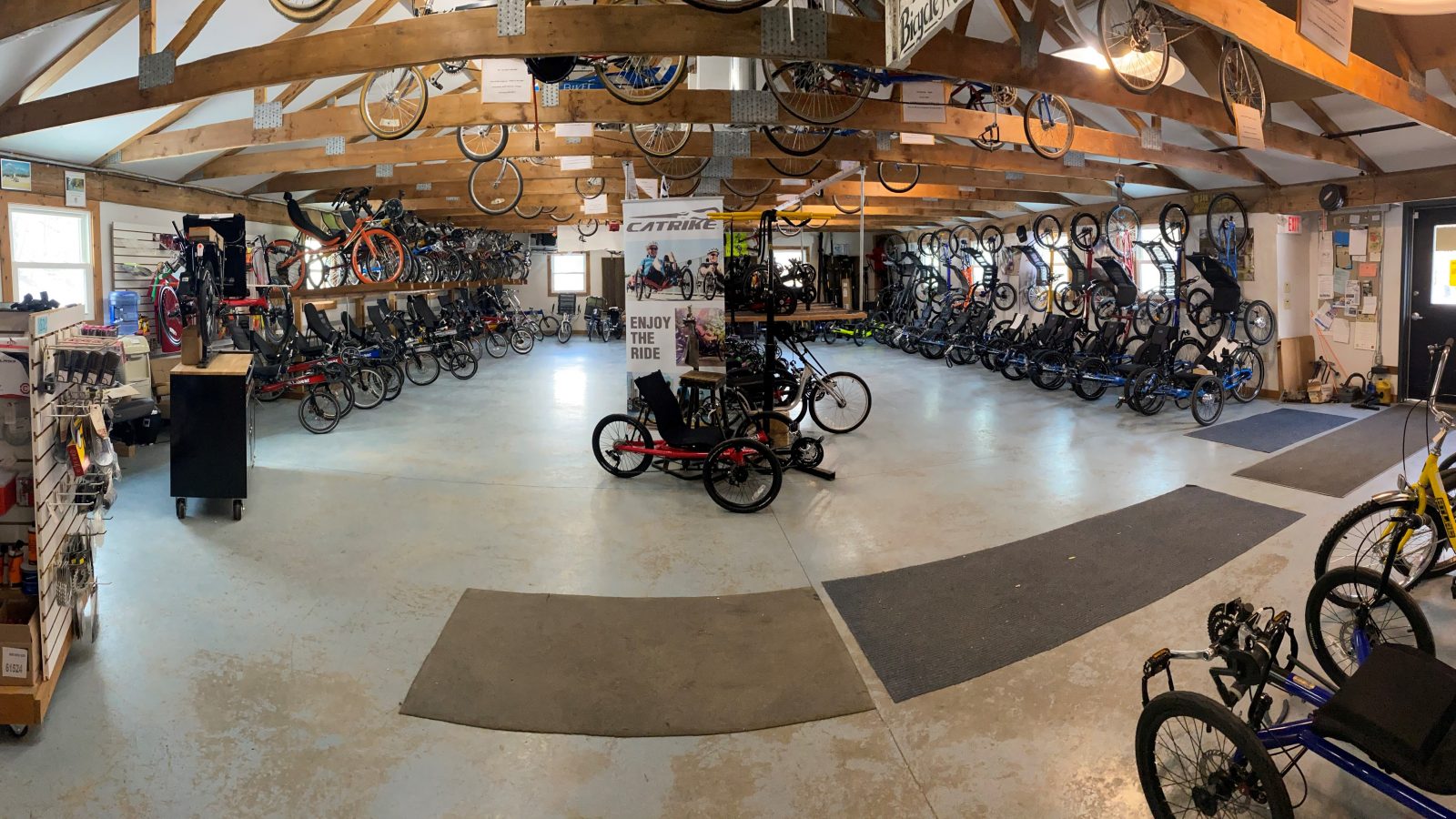 Up till 2020 we could order trikes, bikes, tires and tubes, all from warehouses that had them in stock. This year that is often not the case. Last year we built a new warehouse – and now it is full! We have more chains, sprockets, tires and tubes in stock than ever before. We should have tires and tubes all summer but some specific models will be out of stock at times.
The "new normal" for the global bike industry looks like this. In 2021 parts availability will be hit or miss. Getting a specific tire, cycling computer, seat, etc. may be difficult. It looks like bicycle components will be allocated to the biggest bicycle brands first so they can build bikes to sell to the public. Recumbent brands are very low in the pecking order. There are roughly 100 million bikes made each year. The largest recumbent companies only make a few thousand bikes and trikes a year. Companies like Trek, Cannondale, Specialized, Giant or Walmart will have a lot more pull than recumbent brands like HP Velotechnik or Terra Trike. Shimano has told all their customers to plan on new orders will take 20 months to fill. That's almost 2 years!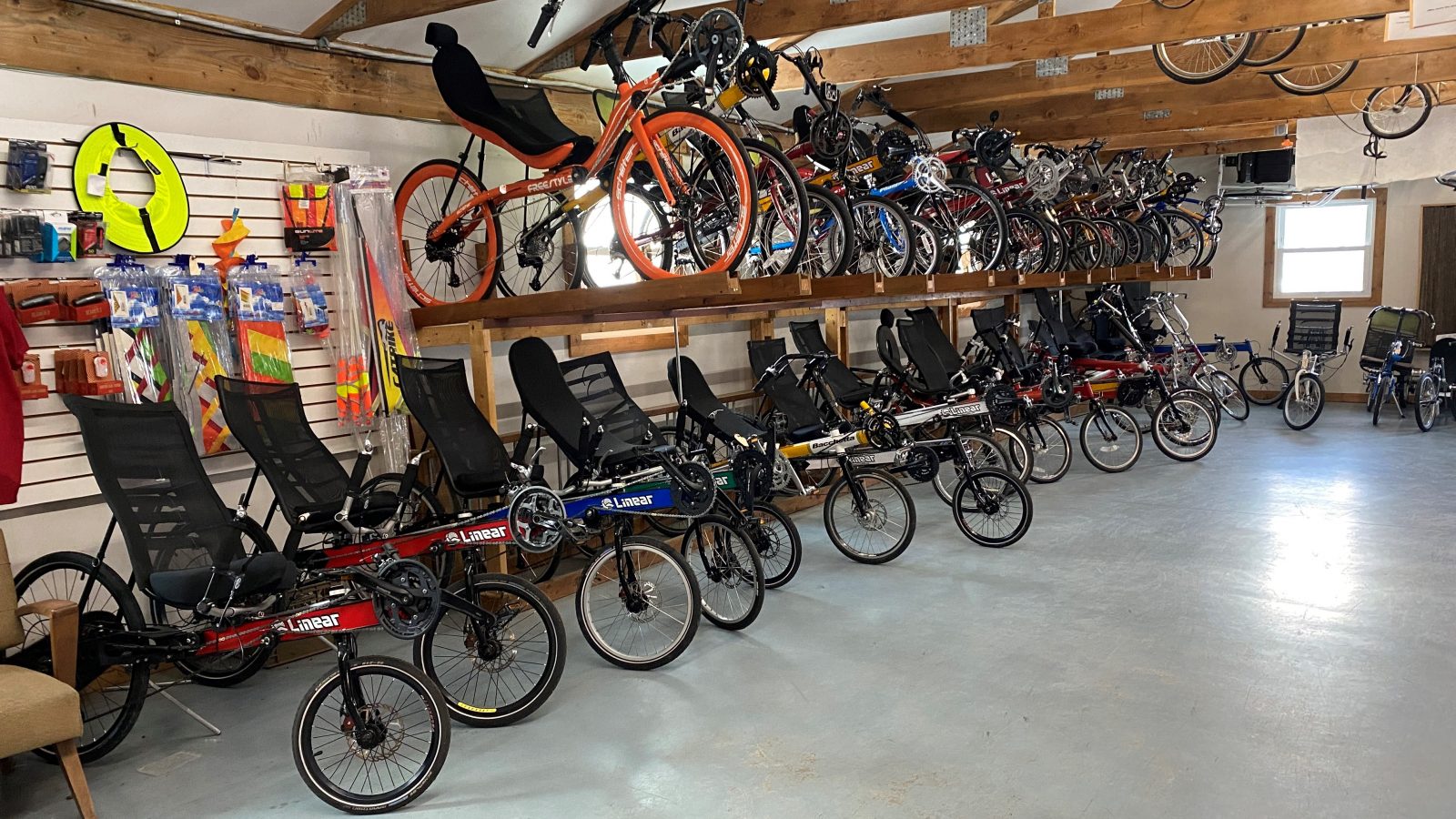 Currently, the recumbent industry is going through a "toilet paper shortage" moment. Dealers are worried that parts and trikes/bikes will be in short supply and are ordering way ahead in larger than usual quantities in hopes to have inventory to sell this summer. As I am writing this, Catrike is 32 weeks out, meaning that a trike ordered today will show up in 32 weeks, EIGHT MONTHS from now! Most of the other companies are predicting 16 to 24 weeks.
The situation here at the Bicycleman is better than at most shops. We took a chance last year and ordered heavily for the season even before Covid 19. We had a record year in spite of the pandemic. Turns out recumbents are a perfect social distancing stress reliever and customers are loving them.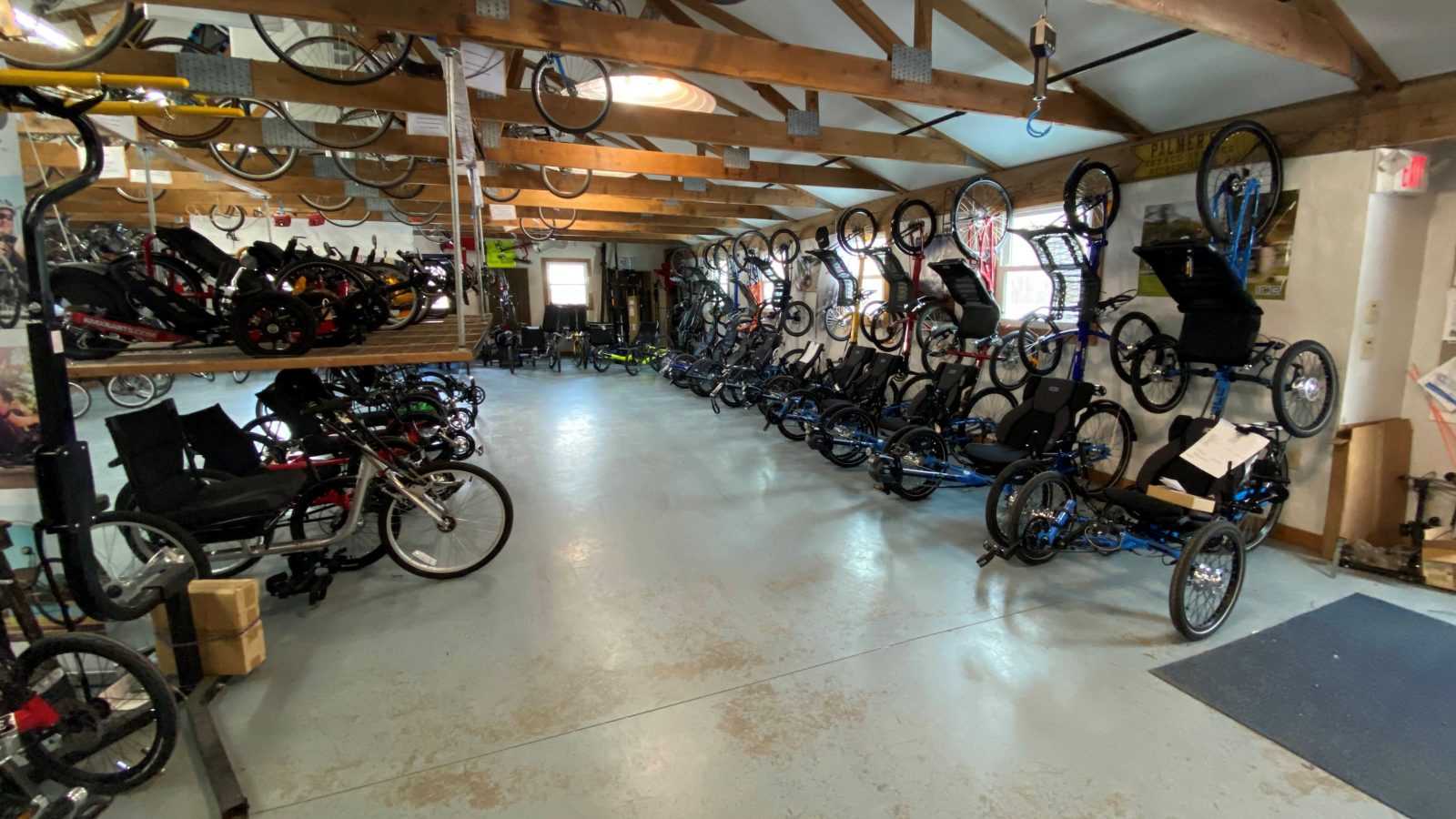 Going into 2021 we are in an enviable position. Our showroom is full of recumbents and we have hundreds of recumbents on order. Because we carry over a dozen brands and are the factory store for Linear Recumbents and Avenue Trikes, we will always have a selection to choose from.
Something I would suggest to people thinking of buying a recumbent this year is to talk to us NOW. We know what we have on order and when they are due in. We expect many of the trikes and bikes will have money down on them before they arrive. This is a good time to talk through all the questions you need answered and then get something locked in for Spring.
---