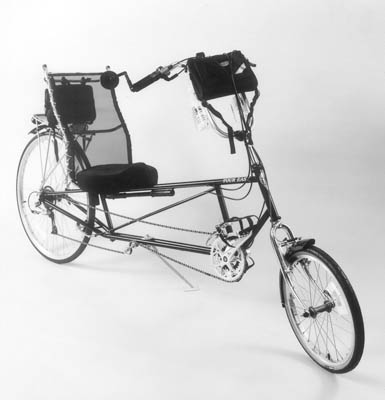 Easy Racers Message from their Facebook page on August 23, 2016
Hello, To all of our customers and fans, we would like to announce that we are in the process of moving our manufacturing overseas. Most Bicycles sold in the US are made in China. We are working with a factory in Taiwan to re-produce the Easyracer bicycles to the same standard we employed here in California.
We apologize for the interruptions in delivery of parts and service, but i would like to assure our customers that Easyracers is going to continue… probably stronger and bigger to provide the Best quality bicycles, parts and service to our existing and future Customers. Denton Coetzee.
Easy Racers Tour Easy Recumbent Bicycle
The Tour Easy is a chromoly version of the Gold Rush Replica with less expensive components. Like the GRR it is an LWB OSS bike with low pedals and fairly low seat. Tour Easys have been crossing the country for decades. Some riders say it is the best touring recumbent available, next to the Gold Rush. The ride characteristics are quite similar to the GRR.
It has excellent all-around handling and inspires confidence at high speed. The Tour comes with the Kool Back seat, V-brakes, a 9-speed cassette and a Shimano XT rear derailleur. We typically stock the Tour Easy in two or three sizes. Most riders find the Tour Easy comfortable for commuting and for short or long distance touring.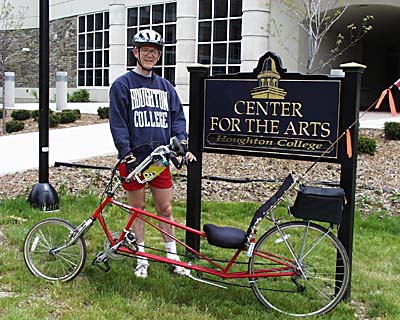 Tour Easy recumbents are available in these sizes: S, S/M, M, M/L, L
All Tour Easy bikes have 27 speeds.
The S&S models have high pressure 20X1 1/8″ front 700X28cm rear Presta valves
The EX models have high pressure 20X1.5″ front 700X35cm rear American valves
We may have some used Easy Racers recumbents
here
:
---
---