ICE Vortex – Low and Not Slow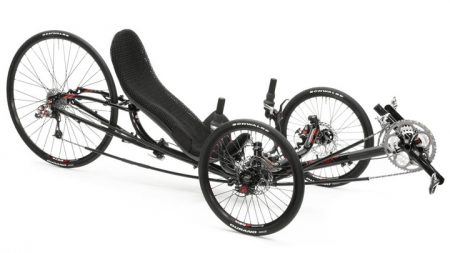 New on the scene is the Ice Vortex. This is a low and fast trike designed for speed. The Vortex weighs around 35 lb and is available with 20" (406) or 700c rear wheels. The front wheels are 20" 406. The 700c will be faster and you won't feel bumps quite as much (though neither Vortex is available with front or rear suspension). The 20" rear wheel version will fold a bit smaller and is easier to customize with extra low gears to climb easier. Neither Vortex model has a lot of ground clearance.
The ICE Vortex Folding Recumbent Tricycle
The Vortex is probably the fastest folding trike available, in my opinion.
Ice Vortex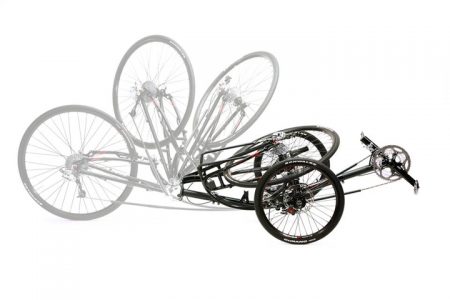 The ICE Vortex folding recumbent trike – a competitor for the Catrike 700?
The Catrike 700 may be the fastest recumbent trike available. In the 700's design, there was little to no compromise made for anything but speed & light weight. No seat recline adjustment, no fold-ability. The Ice Vortex is a few lb heavier and a few hundred dollars more expensive but the seat recline is adjustable and the frame easily folds for transport.
Both the Catrike 700 and the Ice Vortex have a low seat and are available with a large 700c rear wheel. Unlike the 700, the Vortex's frame is easily foldable and the seat is a hard shell with adjustable recline.
---
---