Ice Adventure HD Full Suspension Demo Sale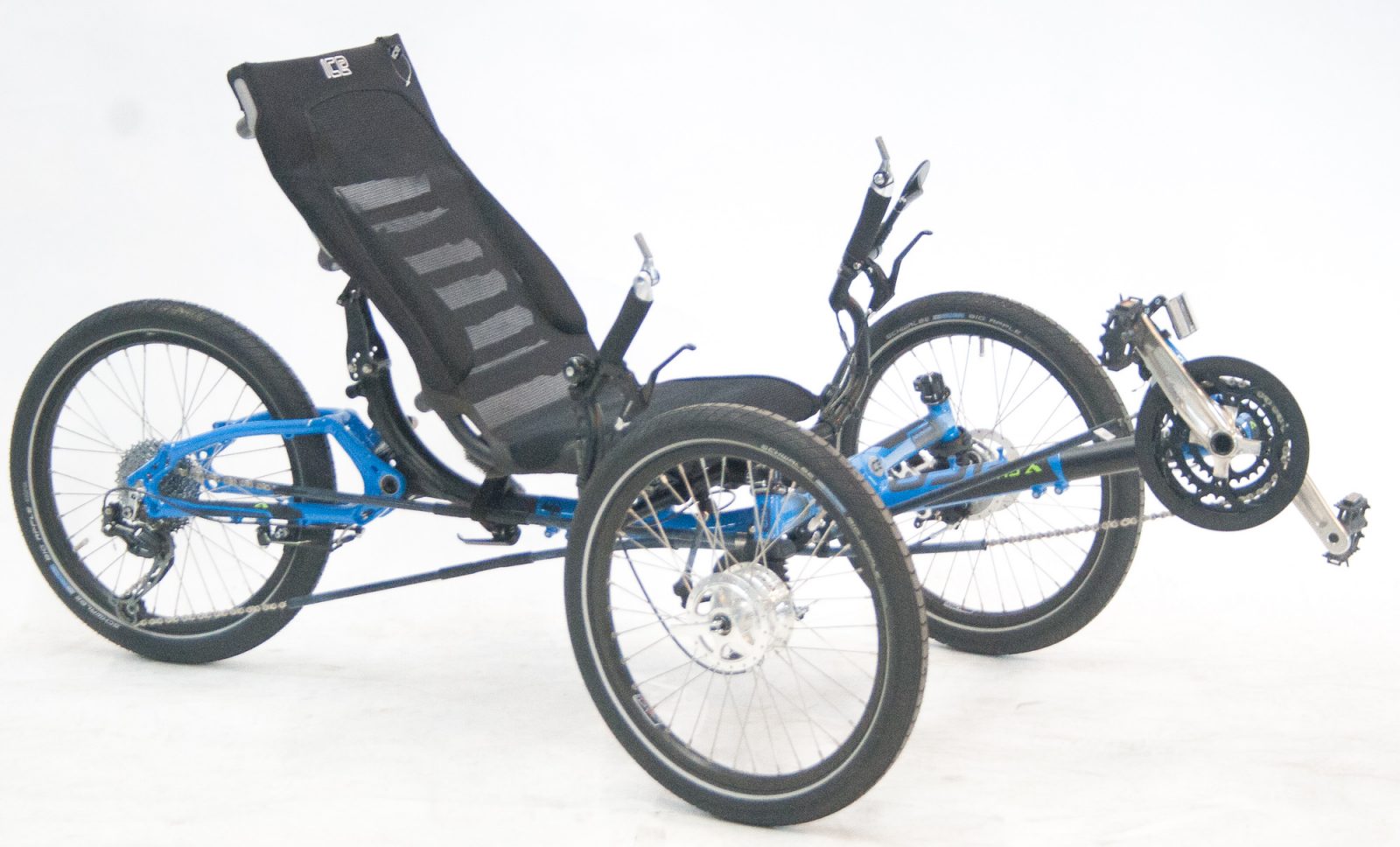 ---
Description:
At the end of 2018, Ice made some slight changes to their popular Adventure HD model of folding recumbent trike. We want the most up-to-date versions for our customers to try so these have to go! The two differences to the current design are a new seat cover with padded inserts and a slight bend in the frame crossmember to allow a bit more heal clearance for shorter riders. They have all been demo trikes ridden multiple times by customers who then ordered trikes built to their preferences. They will be gone over carefully to insure they come to you in "like new" mechanical condition.
Ice Adventure HD Full Suspension 20" wheels with Shimano bar-ends
This is a demo Ice Adventure HD with front and rear suspension and Shimano bar-end shifting upgrade.  Full suspension takes what is one of the most comfortable recumbent trikes made up to an eleven!  Add to that the ability to fold the trike in half for transport and we have the perfect trike for comfortable and convenient riding.  To buy a similarly equipped trike now would cost $4973, demo sale price $4445.
---